Skip to Main Content
It looks like you're using Internet Explorer 11 or older. This website works best with modern browsers such as the latest versions of Chrome, Firefox, Safari, and Edge. If you continue with this browser, you may see unexpected results.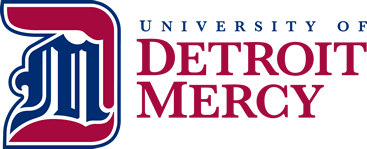 Historic Detroit Mercy Newspapers
The UDM Special Collections Page houses the digitized images of UDM, U of D, and Mercy College Newspapers and related publications going back to their first issues.
Mercy College Student Newspapers

Browse through issues of the bi-weekly Mercy College newspaper from its inception in 1941 through its last issue in 1989. The publication's name changed quite a few times, with titles including: Outer Echoes, Dateline, Mercy College News, Mercy Update, MCD Catalyst, and the Mercy Catalyst.

Varsity News

This archive starts with the first issue of the student-run newspaper (1918) and runs through 2012.

The Tamarack

This University of Detroit, student-run publication began in 1890 and was eventually absorbed by the Varsity News in 1923.
Newspaper Databases
Search these databases to find online newspaper articles.
America's News (Newsbank)

NewsBank contains the electronic editions of record for The Detroit News (1999-date), The Lansing State Journal (1999-date), and over 100 other Michigan newspapers. Paid ads are excluded. The collections also include access to: many regional, national and international newspapers, well known news magazines, and a large database of obituaries and death notices.
Detroit News -- Includes full text articles going back to 1999 and also pdf pictures of each page the print newspaper from 2018 to the present.
Historic Newspapers
Chronicling America (1836-1922)

This Library of Congress database contains digitized newspapers from 1836 to 1922. Many of the newspapers came from small towns or later went out of business