Skip to Main Content
It looks like you're using Internet Explorer 11 or older. This website works best with modern browsers such as the latest versions of Chrome, Firefox, Safari, and Edge. If you continue with this browser, you may see unexpected results.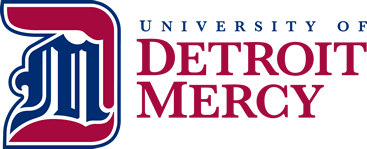 Exploring Careers in Law Enforcement and Corrections
Sign up for a free account with the LearningExpress Library, which includes detailed information on many specific law enforcement careers, including state-specific salary information, education and training, and practice police officer and state trooper exams.
The website also includes a resume builder, sample cover letters, a job search engine, and other job hunting tools.
Correctional Officers and Bailiffs Occupational Outlook Handbook
Police and Detectives Occupational Outlook Handbook
Criminal Justice Jobs
American Correctional Association Job Bank

Job bank from the American Correctional Association website.

CIA Careers and Internship

Find information on careers with the CIA.

ClearedConnection.com Security Clearance Jobs for Defense and Intelligence Careers

You must have security clearance and create an account before viewing job postings.

IALEIA

Click Resources and Publications, click Jobs under Career Center.

Intelligence.gov

From the website: "Among the 17 agencies that form the IC, we staff offices in all 50 states and all over the world. This means, wherever you live, there may be an opportunity for you in your own back yard."

Military.com Monster Veteran Employment Center

Sign in required. Help with resume writing, jobs, career planning, and more.

National Security Agency Center Security Service Career Fields

Look for jobs in right frame, click either Experienced IA or Enter level IA.

SAIC Science Applications International Corporation

From the website: "Join other SAIC professionals who are involved in areas such as: sensitive intelligence analysis, operational intelligence support, information technology, linguistics and translation. SAIC combines decades of intelligence and national security experience with fresh ideas to help tackle some of the toughest challenges facing the intelligence community."

U. S. Army

From the website: "The intelligence analyst is primarily responsible for the analysis, processing and distribution of strategic and tactical intelligence. They are integral to providing Army personnel with information about enemy forces and potential battle areas. Job Duties include:
Prepare all-source intelligence products to support the combat commander, Assess the significance and reliability of incoming information with current intelligence, Establish and maintain systematic, cross-reference intelligence records and files."
This page was created by Sue Homant