Skip to Main Content
It looks like you're using Internet Explorer 11 or older. This website works best with modern browsers such as the latest versions of Chrome, Firefox, Safari, and Edge. If you continue with this browser, you may see unexpected results.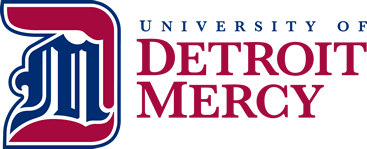 Websites
Books on Engineering Ethics
Engineering Justice

by

Call Number: ebook

ISBN: 9781118757437

Publication Date: 2017

Shows how the engineering curriculum can be a site for rendering social justice visible in engineering, for exploring complex socio-technical interplays inherent in engineering practice, and for enhancing teaching and learning

Engineering, Social Justice, and Sustainable Community Development

by

Call Number: ebook

ISBN: 9780309152587

Publication Date: 2010

This book summarizes the first in a series of biennial workshops on the theme of engineering ethics and engineering leadership. This workshop addresses conflicting positive goals for engineering projects in impoverished areas and areas in crisis. The goals of project sponsors and participants, which are often implicit, include protecting human welfare, ensuring social justice, and striving for environmental sustainability alongside the more often explicit goal of economic development or progress.

Engineering Ethics

by

ISBN: 9780784414675

Publication Date: 2017

This book provids in-depth analysis with extended discussions and study questions of case studies that are based on real work situations. Important concepts such as rights and obligations; conflict of interest; professionalism and mentoring; confidentiality; whistleblowing; bribery, fraud, and corruption; and ethical communication with the public in a social media world are discussed in practical and approachable terms.

Engineering Peace and Justice

by

Call Number: TA 157 .V47 2010

ISBN: 9781848826731

Publication Date: 2010

"This book details the history of the engineering profession, including its ethical commitment to the public good, and it shows how engineers have, in the past, served their clients as either military or civilian engineers. The book also examines concepts of ethical engineering, including the engineer's duty to society; engineering's relationship to war and peace; and the engineer's commitment to the environment. The final section details some stories of contemporary engineers who have used their technical skills in the promotion of peace, becoming "peace engineers"."

Engineering Education and Practice: Embracing a Catholic Vision

by

Call Number: T 73 .E447 2012

ISBN: 9780268031107

Publication Date: 2011

This collection of essays explores how major themes of Catholic social teaching--respect for the environment, sustainability, technological design, and service to the poor--all positively affect engineering curricula, students, and faculty. Authors discuss special fieldwork courses that offer hands-on service-learning opportunities that can reinforce ethical and religious themes.

Ethics in Engineering Practice and Research

by

Call Number: TA 157 .W47 2011

ISBN: 9780521897976

Publication Date: 2011

The first edition of this book focused on the difficult ethical problems engineers encounter in their practice and in research. Resolving these problems involves an iterative process of analysis and synthesis; and there can be more than one acceptable solution. The second edition offers a real-world, problem-centered approach to engineering ethics, using a rich collection of open-ended case studies to develop skill in recognizing and addressing ethical issues and laying the foundation of ethical concepts and reasoning.

Ethics and Science

by

Call Number: Q 180.55 .M67 B75 2012

ISBN: 9780521878418

Publication Date: 2012

Who owns your genes? What does climate science imply for policy? Should we teach intelligent design? In this book, Adam Briggle and Carl Mitcham help readers to develop critical thinking skills to build cogent arguments and informed judgements. They introduce ethics and the normative structure of science and then consider the 'society of science' and its norms for the responsible conduct of research. Later chapters explore ethical issues at the interfaces of science, policy, religion, culture and technology. Each chapter features case studies and research questions to stimulate further reflection.

The Engineering Project: Its Nature, Ethics and Promise

by

Call Number: TA 157 .M835 2008

ISBN: 9780271032542

Publication Date: 2008

We all live our daily lives surrounded by the products of technology that make what we do simpler, faster, and more efficient. But at the same time, many of these products also leave us more disengaged from our natural and even human surroundings. It is the task of what Gene Moriarty calls focal engineering to create products that will achieve a balance between disburdenment and engagement.

Emerging Military Technologies

by

Call Number: UF 503 .W66 2013

ISBN: 9780313396137

Publication Date: 2012

This book examines emerging defense technologies such as directed energy weapons, nanotech devices, and bioscience applications that have the potential to dominate international relations in the future, just as nuclear weapons and space infrastructure-assisted conventional weapons do now.

Lessons amid the Rubble

by

Call Number: TA 656 .P488 2010

ISBN: 9780801897191

Publication Date: 2010

Pfatteicher examines the collapse of the World Trade Center buildings and draws on historical and current practice in engineering design, construction, and curricula to discuss how engineers should conceive, organize, and execute a search for the reasons behind the failure of man-made structures. Pfatteicher also explores six related events to reveal simple lessons about the engineering enterprise, each of which embodies an ethical dilemma at the heart of the profession.She ties these themes together to highlight issues of professionalism and professional identity infused in engineering education and encourages an explicit, direct conversation about their meaning.

Moral Machines: Teaching Robots Right from Wrong

by

Call Number: TJ 211 .W36 2009

ISBN: 9780199737970

Publication Date: 2010

Computers are already approving financial transactions, controlling electrical supplies, and driving trains. Soon, service robots will be taking care of the elderly in their homes, and military robots will have their own targeting and firing protocols. Colin Allen and Wendell Wallach argue that as robots take on more and more responsibility, they must be programmed with moral decision-making abilities, for our own safety. Moral Machines is the first book to examine the challenge of building artificial moral agents, probing deeply into the nature of human decision making and ethics.

Unwritten Laws of Ethics and Change in Engineering

by

Call Number: TA 157 .U73 2015

ISBN: 9780791860588

Publication Date: 2015

This new book is based on two popular ASME online self-study courses. Part 1 covers Ethics For Engineers: Doing the Right Thing When No One is Looking, and Part 2 is on Changing Organizational Culture. Practical case studies and real-world examples are included. It is intended for early career engineers and other practicing professionals to address non-technical topics that are often "not taught in school."

Engineering and Warfare

by

Call Number: TA 157 .B58 2014

ISBN: 9781608458769

Publication Date: 2013

This book investigates the close connections between engineering and war, broadly understood, and the conceptual and structural barriers that face those who would seek to loosen those connections. It shows how military institutions and interests have long influenced engineering education, research, and practice and how they continue to shape the field in the present. The analysis draws on philosophy, history, critical theory, and technology studies.