Skip to Main Content
It looks like you're using Internet Explorer 11 or older. This website works best with modern browsers such as the latest versions of Chrome, Firefox, Safari, and Edge. If you continue with this browser, you may see unexpected results.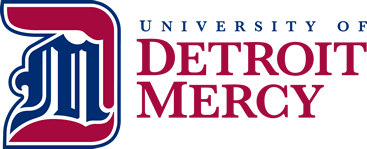 Find Online Journals By Title
To find articles full text in any of UDM's subscription databases, click Articles, Journals, + Databases on the Library's research portal (research.udmercy.edu).
Project Muse
Project Muse

Project Muse is a collection of nearly 600 academic journals in the social sciences and humanities, initiated by Johns Hopkins University Press and the Milton Eisenhower Library at Johns Hopkins. Most titles start in 1997, and complement UDM's holdings in JSTOR.
ImageTexT: Inderdisciplinary Comics Studies
ImageTexT: Interdisciplinary Comics Studies

From the website: "ImageTexT is a peer-reviewed, open access journal dedicated to the interdisciplinary study of comics and related media. We are published by the English Department at the University of Florida with support from the College of Liberal Arts and Sciences. Our content is available free of charge, and regular issues of ImageTexT will be published three times per year."
Sage Education Journals
Sage Journals Online

Sage Journals Online includes the full text of peer-reviewed journals published by SAGE and participating societies.

It also includes articles from the health sciences, social sciences, humanities, engineering and life sciences all in one large database.
OmniFile--includes Education Abstracts
OmniFile Full Text Select (H.W. Wilson)

Includes over 3,000 journals full text and is multidisciplinary with references from eleven key Wilson databases. Coverage extends from 1982-date. Blend of general, student, research level articles.


Wiley Online Library
Wiley Online Library

The Wiley Online Library includes all electronic book and journal publications from Wiley. UDM subscribes to only a portion of this database. Full text articles available free are indicated by an open PADLOCK icon.