Skip to Main Content
It looks like you're using Internet Explorer 11 or older. This website works best with modern browsers such as the latest versions of Chrome, Firefox, Safari, and Edge. If you continue with this browser, you may see unexpected results.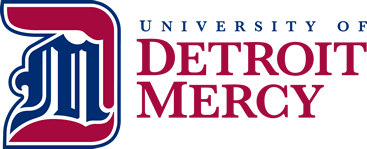 Comic Creator
How to Create a Graphic Novel
Make Beliefs Comix
Make Beliefs Comix

Help your class make their own graphic novel. They can choose characters, poses, and expressions, then add their own words. Download hundreds of free printable characters.

Information available to help students with special needs, such as autism, deaf/hearing impaired, learning disabled, head and brain injuries, and more.
Creative Commons
Creative Commons

From the website: Creative Commons provides free, easy-to-use copyright licenses to make a simple and standardized way to give the public permission to share and use your creative work–on conditions of your choice.

Many images are copyright free. Includes music and video.
Public Domain Images
Public Domain Images

Find images that are in the public domain: no copyright restrictions.

From the website: "Public domain images, royalty free stock photos, copyright friendly free images. Not copyrighted, no rights reserved. All pictures on this site are explicitly placed in the public domain, free for any personal or commercial use."
Flickr
In Flickr (https://www.flickr.com/), type a topic in the search box, such as "desk." Click Enter.
Once the photos appear, in the upper left, click Any license. Select one.
Always check for any restrictions by clicking on the picture:
6/15
Google Copyright Free Images
In Google, type the image you need, click Images, click Search Tools, then click Usage rights. Then click Labeled for noncommercial reuse with modification.
Internet Archive Book Images
Internet Archive Book Images

Find copyright free images. The images range from 1500 through 1922 and include journalistic photographs, charts, portraits, headlines, maps, decorative images, drawings and editorial cartoons.
Wellcome Images
Wellcome Images

From the website: "Wellcome Images is one of the world's richest and most unique collections, with themes ranging from medical and social history to contemporary healthcare and biomedical science.

This unrivalled collection contains historical images from the Wellcome Library collections, Tibetan Buddhist paintings, ancient Sanskrit manuscripts written on palm leaves, beautifully illuminated Persian books and much more.

The Biomedical Collection holds over 40 000 high-quality images from the clinical and biomedical sciences."