Skip to Main Content
It looks like you're using Internet Explorer 11 or older. This website works best with modern browsers such as the latest versions of Chrome, Firefox, Safari, and Edge. If you continue with this browser, you may see unexpected results.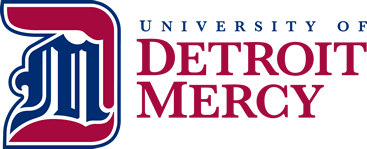 New Communication Studies Books and eBooks 2019-20
New Books in the McNichols Campus Library
Critical Statistics

by

Call Number: HA 29 .D38195 2019

Almost all the statistics in the news, on social media or in scientific reports are based on just a few core concepts, including measurement, causation, and sampling. By explaining these concepts in plain language, without complex mathematics, this textbook helps students to see beyond the headlines and behind the numbers.

In the Blink of an Eye

by

Call Number: TR 899 .M87 2001

Celebrated film editor Walter Murch's vivid, multifaceted, thought -- provoking essay on the aesthetics and practical concerns of cutting film.  In this second edition, Murch reconsiders and completely revises his lengthy meditation on digital editing in light of recent technological changes.

Talking to Strangers

by

Call Number: HM 1106 .G58 2019

Offers a powerful examination of our interactions with strangers -- and why they often go wrong. Gladwell argues that the tools and strategies we use to make sense of strangers are faulty, inviting conflict and misunderstanding in ways that have a profound effect on our lives and our world.

A Practical Guide to Ethics in Public Relations

by

Call Number: HM 1221 .L87 2018

Examines professional ethics in public relations with case studies, practitioner advice, practical ethical dilemmas, and popular culture references

The Associated Press Stylebook 2019

by

Call Number: PN 4783 .A83 2019

The gold standard for news writing, the AP Stylebook explains how to write and edit with the clarity and professionalism for which their writers and editors are famous.

The Social Fact

by

Call Number: PN 4888 .S6 W55 2019

Explores how the structure of news, information, and knowledge and their flow through society are changin and considers ways in which news media can demonstrate the highest possible societal value in approach, form, and purpose. 

Sh*tshow!

by

Call Number: HN 59.2 .L44 2019

A daring, firsthand account of crisis in America,  For three years LeDuff recorded a TV series called, "The Americans," and, along the way, ended up bearing witness to the ever-quickening unraveling of The American Dream.

The Turn-On

by

Call Number: HM 1106 .G654 2019

Steven Goldstein, a civil rights leader who has worked in politics, business and entertainment, breaks down how public figures manufacture likeability--and how they sometimes destroy it through scandals.

Mixing Secrets for the Small Studio

by

Call Number: ML 3790 .S43 2019

Drawing on the back-room strategies of more than 160 famous names, this entertaining and down-to-earth guide leads you step-by-step through the entire mixing process, from simple EQ and compression through to advanced spectral dynamics and "fairy dust" effects.

The Hollywood Jim Crow

by

Call Number: PN 1995.9 .N4 E75 2019

Exposes the key elements at work in maintaining Hollywood's racial hierarchy, namely the relationship between genre and race, the ghettoization of Black directors to black films, and how Blackness is perceived by the Hollywood producers and studios

The Looking Machine

by

Call Number: PN 1995.9 .D6 M318 2019

A new collection of on one of the world's leading ethnographic filmmakers and writers on cinema, giving unique insights into the history of documentary, how films evoke space, time and physical sensations, and the intellectual and emotional links between filmmakers and their subjects.

Affectionate Communication in Close Relationships

by

Call Number: HM 1166 .F57 2019

Explores scientific research on affection exchange, including individual and relational benefits and risks, social and cultural influence, and principal theories and measurement models.

Political English

by

Call Number: P 119.3 .D63 2019

From post-truth politics to "no-platforming" on university campuses, the English language has been a potent weapon for politics. Docherty explores the political history of the English language, its implication in the dynamics of political power and the spaces it offers for dissent and resistance.

The Detroit Printing Co-Op

by

Call Number: Z 232 .D48 A93 2019

Explores the history, output and legacy of the Detroit Printing Co-op and Fredy Perlman in the 1970s,, who radically rethought to possibilities of printing, publishing, design and distribution.

Camera Hunter

by

Call Number: E 748 .S455 M33 2019

Nature photographer joined with Theodore Rooseveltto to help shape the conservation movement during the Progressive Era. This biography records Shiras's accomplishments as a visual artist, wildlife conservationist, adventurer, and legislator.

Just Words

by

Call Number: P 40 .M43 2019

Explores a variety of harms - such as oppression, subordination, discrimination, domination, harassment, and marginalization – caused by speech and ways in which these harms can be remedied.

Hollywood at the Intersection of Race and Identity

by

Call Number: PN 1995.9 .I34 H65 2020

Explores the ways Hollywood represents race, gender, class, and nationality at the intersection of aesthetics and ideology and asks to what degree a close critical analysis of films can reveal contradictions and tensions in normative cultural standards.

Culturally Speaking

by

Call Number: PN 4162 .E34 2019

An innovative approach to studying the spoken voice in media, showing how racial and gendered oppression bubble beneath the surface of American culture's most recognized speaking voices.

Thanks for Watching

by

Call Number: HC 79. T4 L364 2019

Lange offers an anthropological perspective on YouTube by analyzing videos and the emotions that motivate sharing them. She demonstrates how participant-observation, reciprocity, and communityapply to sociality on YouTube.

Comic Books Incorporated

by

Call Number: PN 1997.85 .K46 2019

Tells the story of the US comic book business, from the margins of the entertainment business to the center of mainstream film and television production. Kidman reframes the history of the medium through an industrial and transmedial lens.

Gender, War, and World Order

by

Call Number: U 21.2 .E43 2019

Compares gender difference on military power, balance of power, alliances, international institutions, the acceptability of war, defense spending, defense/welfare compromises, and torture.

Media Ethics and Global Justice

by

Call Number: P 94 .C447 2019

Presents a new, explicitly international theory of media ethics, incorporating non-Western perspectives and drawing deeply on both moral philosophy and the philosophy of technology.

You're Not Listening

by

Call Number: BF 323 .L5 M87 2020

. In this always illuminating and often humorous deep dive, Murphy explains why we're not listening, what it's doing to us, and how we can reverse the trend.

Audience of One

by

Call Number: E 913 .P66 2019

Television critic James Poniewozik traces the history of TV and mass media from the Reagan era to today, explaining how a volcanic antihero merged with America's most powerful medium to become our forty-fifth president.

The View from Somewhere

by

Call Number: PN 4784 .O24 W35

Dives deep into the history of "objectivity" in journalism and how it has been used to gatekeep and silence marginalized writers.

Ethical Reporting of Sensitive Topics

by

Call Number: PN 4756 .E785 2019

Explores the underlying complexities that journalists may face when covering difficult news stories to give journalists the expertise and understanding to report on these subjects responsibly and ethically.

Privacy and the News Media

by

Call Number: PN 4749 .F76 2020

Critically examining current journalistic practices using both theoretical and applied approaches, this book addresses the interplay between the right to free expression and the right to privacy.

Democracy Without Journalism?

by

Call Number: PN 4867.2 .P53 2020

Shows how the modern journalism crisis stems from media's historical over-reliance on advertising revenue, the ascendance of media monopolies, and a lack of public oversight and emphasizes the need for a publicly owned and democratically governed media system

The Power of Strategic Listening

by

Call Number: HD 30.3 .L495 2020

ISBN: 9781538121313

Provides a framework for building and maintaining a more robust and strategic listening culture, infrastructure, and set of practices in organizations.