Skip to Main Content
It looks like you're using Internet Explorer 11 or older. This website works best with modern browsers such as the latest versions of Chrome, Firefox, Safari, and Edge. If you continue with this browser, you may see unexpected results.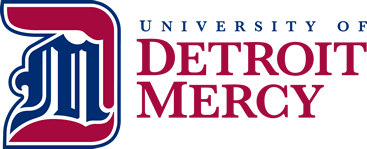 Resources for Nineteenth Century British Novel
Welcome to the Research Guide for ENL 3520, Nineteenth Century British Novel. Here you will find resources for both primary and secondary source research. If you have any questions, please don't hesitate to contact a librarian at refdesk@udmercy.edu.
Primary Source Research
Some examples of primary sources:
letters
diaries
correspondence
autobiographies
memoirs
newspapers
magazines
journals
pamphlets
photos + images
drawings
speeches
interviews
government documents and laws
data
surveys
maps
films or TV shows



Tertiary Sources
Use tertiary sources to find titles, dates, and other information that may be searched online or in the Library.
Primary Source Materials Available Online
Librarian
Rebecca Tull
Catalog
Search the Library Catalog for books, eBooks, and other resources, including primary sources.
To retrieve primary sources, be sure to use the Advanced Search option. Consider using terms like letter, diary, pamphlet, speech, etc. in conjunction with keywords or subject terms representative of your research interest.
The words you use to search for resources matter. They will determine your search results. Be creative as you develop your list of search terminology. In addition to searching by title or author, consider synonyms and try to think of as many ways of saying the same thing as possible. Placing your terms in quotation marks will ensure the term is searched for as a phrase. MicNichols Campus librarians are available to help develop search strategies.
Borrow from Another Library
Can't find what you are looking for in our Library? The Library offers interlibrary loan services to University of Detroit Mercy students, faculty, and staff.
This form allows you to request the title from another Library. Our staff will process your request and let you know when the title arrives at the Library, usually within 7-14 days.