Skip to Main Content
It looks like you're using Internet Explorer 11 or older. This website works best with modern browsers such as the latest versions of Chrome, Firefox, Safari, and Edge. If you continue with this browser, you may see unexpected results.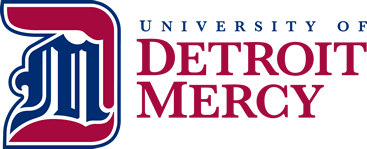 Welcome to the McNichols Campus Library
McNichols Campus Library
4001 W. McNichols Rd.
Detroit, MI 48221-3038
313-993-1795 (main)
313-993-1071 (research)
refdesk@udmercy.edu
Welcome to the African American Studies Guide
Welcome to the African American Studies Research Guide. Here you find resources to help with your study of this interdisciplinary subject, including information about and how to find books, articles, websites, and events. The resources are intended to support the research and information needs of the University's minor in African American Studies as well as the Detroit Mercy community, with resources focusing on "race, culture, and identity through urban, regional, and global perspectives." Other Research Guides that may be of interest to your studies include History, Social Justice, and Race, Inclusion, and Society.
For questions about this Guide or other African American Studies resources at the McNichols Campus Library, please contact the Librarian Subject Guide listed on the right side of this page.
African American Studies + Resources at University of Detroit Mercy
African American Studies

"African American Studies at University of Detroit Mercy is a multidisciplinary minor that promotes the understanding of the African-American experience through scholarship, service learning and cultural events. Students taking the African American Studies minor come from diverse backgrounds and experiences, but they share an interest in their own and others' cultures and see themselves as leaders in a multicultural society."
African and Caribbean Student Organization's purpose is to "create a platform that empowers African and Caribbean students to be a positive influence in society by embracing unity between students of African descents and all those concerned." Its mission is to "mold future leaders, promote our cultural heritage and unite the African diaspora." The Faculty Moderator is Yvonne King (kingv@udmercy.edu or 313-993-1208).
Black Abolitionist Archive

The University of Detroit Mercy's Black Abolitionist Digital Archive is a collection of over 800 speeches by antebellum blacks and approximately 1,000 editorials from the period. These important documents provide a portrait of black involvement in the anti-slavery movement; scans of these documents are provided as images and PDF files.

Black Lives Matter Guide

Resources related to the Black Lives Matter movement.
Black Student Union's mission is "to advocate and sustain an environment leading to spiritual, cultural, social, economic, political, humanitarian and educational growth and change for students of African/African-American descent. Black Student Union President is Relicious Eboh (ebohrn@udmercy.edu) and the Faculty Moderator is Jessa Vance, Jr. (vancejt@udmercy.edu or 313-993-2003).
Dudley Randall Broadside Press Collection

"A collection of books and broadsides written by, and about Dudley Randall and Broadside Press Publication accessible by appointment only."

Race, Inclusion & Society

"This guide provides resources that will help with research into diversity and inclusivity in the classroom and society. It is a work in progress & does not represent the views of the University of Detroit Mercy."
Subject Guide
Rebecca Tull