Skip to Main Content
It looks like you're using Internet Explorer 11 or older. This website works best with modern browsers such as the latest versions of Chrome, Firefox, Safari, and Edge. If you continue with this browser, you may see unexpected results.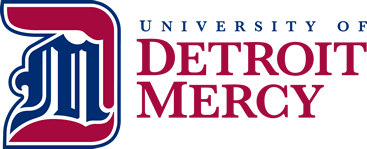 Welcome to the McNichols Campus Library
McNichols Campus Library
4001 W. McNichols Rd.
Detroit, MI 48221-3038
313-993-1795 (main)
313-993-1071 (research)
refdesk@udmercy.edu
Welcome
Welcome to the LGBTQ+ Guide. Here you will find links to LGBTQ+ resources, including books, eBooks and article databases in the Library's collection, audiovisual materials, as well as links to a variety of online resources, ranging from local to national LGBTQ+ organizations, to digitized special collections and archives.
If you have any questions about this Guide or LGBTQ research at the University of Detroit Mercy, please contact the librarian listed on the right side of this page.
Pride
Pride Month
2019 marked the 50th anniversary of the Stonewall Rebellion, which took place June 28, 1969, in New York City, and kicked off what most historians consider the birth of the modern LGBT movement.
2020 was also a momentous year for LGBT rights. On June 15th, the United States Supreme Court ruled that the Civil Rights Act of 1964 protections against sex discrimination in the workplace include discrimination based on sexual orientation and gender identity. You can read up on it in the Supreme Court's decision or the SCOTUS blog. For news coverage, visit the databases tab (above) or contact a librarian.
In addition, the American Library Association (ALA) has designated June Rainbow Reading Month. Take a look at some of the LGBT titles the library has to offer that are highlighted in these pages, or check out this list of ALA's Over the Rainbow recommended LGBT fiction and nonfiction reading. Can't find what you are looking for? Ask a Detroit Mercy librarian!
Librarian
Rebecca Tull