Skip to Main Content
It looks like you're using Internet Explorer 11 or older. This website works best with modern browsers such as the latest versions of Chrome, Firefox, Safari, and Edge. If you continue with this browser, you may see unexpected results.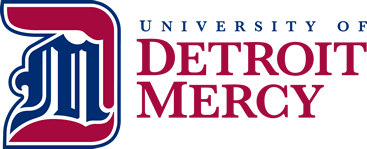 Databases for Jewish Studies
ATLA Religion

Published by the American Theological Library Association, ATLAReligion is a comprehensive database of religious and theological scholarship. It includes a full range of index citations to journal articles, essays in multi-author works, and book reviews from ATLA print indexes. Over 1650 journals are indexed and abstracted; 158 are available in full text. The database contains more than 1,600,000 records.
Jewish Studies Source [Ebsco]

A multidisciplinary view of the study of Jewish civilization from its origin to the present

Humanities Source [Ebsco]

Full text of over 1,400 journals in classical studies, literature, history, linguistics, performing arts, religion & theology
General Databases
Academic Search Complete [Ebsco]

Comprehensive scholarly, multi-disciplinary full-text database, with more than 8,500 full-text periodicals, including more than 7,300 peer-reviewed journals. Also includes monographs, reports, conference proceedings, etc.
JSTOR

Full text of over 1,200 core academic journals in most disciplines. Coverage starts with the first issue published, and continues, ending 3-5 years before the current year. An additional year of journals published is added annually. The Libraries own current paper issues of many titles in the collections. Follow this link to see a listing of all JSTOR collections available at UDM or download a complete list of all journals included in these collections.

Wiley Online Library

The Wiley Online Library includes all electronic book and journal publications from Wiley. Full text is available for these journals from at least 2001 (except for new journals) and coverage for some goes back to the 1970s. Volumes available through UDM are preceded by an open padlock icon.
Find Online Journals By Title
Have a citation, but need the entire article? Search for it here using the name of the journal.