Skip to Main Content
It looks like you're using Internet Explorer 11 or older. This website works best with modern browsers such as the latest versions of Chrome, Firefox, Safari, and Edge. If you continue with this browser, you may see unexpected results.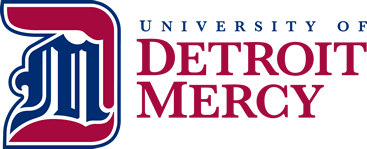 Catalogs
Detroit Mercy's Catalog

Primo is the online catalog for UDM McNichols Campus Library. Locate information about books, ebooks, DVD's, Music CD's, and print journal subscriptions in the UDM collection.
WorldCat

WorldCat provides holding information for UDM libraries and other libraries nationally and worldwide. Use WorldCat to search for your item at other libraries and obtain information to complete an Interlibrary Loan Request.

MeLCat

MeLCat Statewide Catalog is the centralized union catalog and resource sharing service created to share materials among all types of libraries in Michigan, regardless of the local circulation system they use. MeLCat contains up-to-date holdings from all participating libraries. While the ability to search MeLCat is open to everyone, only eligible patrons from participating libraries may request materials to be delivered to their home libraries.
PsycBOOKS
APA PsycBooks

From the American Psychological Association (APA), includes chapters in PDF from books published by the APA and other distinguished publishers, and includes digitized content of historical significance from the Archives of the History of American Psychology (AHAP) collection. It also contains classic books of landmark historical impact in psychology dating from the 1600s, and the exclusive electronic release of authored entries from APA/Oxford University Press Encyclopedia of Psychology.
Academic Video Online
Academic Video Online (AVON)

Academic Video Online is the most comprehensive video subscription available to libraries. It delivers more than 67,000 titles spanning the widest range of subject areas including anthropology, business, counseling, film, health, history, music, and more. More than 14,000 titles are exclusive to AVON.

Curated for the educational experience, the massive depth of content and breadth of content-types (such as documentaries, films, demonstrations, etc.) in Academic Video Online makes it a useful resource for all types of patrons.