Skip to Main Content
It looks like you're using Internet Explorer 11 or older. This website works best with modern browsers such as the latest versions of Chrome, Firefox, Safari, and Edge. If you continue with this browser, you may see unexpected results.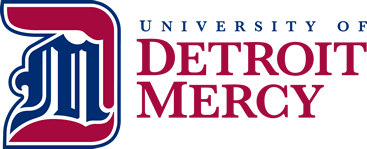 Book Highlights
Feminist City

by

Call Number: HT 361 .K47 2020

ISBN: 9781788739818

Publication Date: 2020-07-07

Feminist City is an ongoing experiment in living differently, living better, and living more justly in an urban world. We live in the city of men. Our public spaces are not designed for female bodies. There is little consideration for women as mothers, workers or carers. The urban streets often are a place of threats rather than community. Gentrification has made the everyday lives of women even more difficult. What would a metropolis for working women look like? A city of friendships beyond Sex and the City. A transit system that accommodates mothers with strollers on the school run. A public space with enough toilets. A place where women can walk without harassment. In Feminist City, through history, personal experience and popular culture Leslie Kern exposes what is hidden in plain sight: the social inequalities built into our cities, homes, and neighborhoods. Kern offers an alternative vision of the feminist city. Taking on fear, motherhood, friendship, activism, and the joys and perils of being alone, Kern maps the city from new vantage points, laying out an intersectional feminist approach to urban histories and proposes that the city is perhaps also our best hope for shaping a new urban future. It is time to dismantle what we take for granted about cities and to ask how we can build more just, sustainable, and women-friendly cities together.

Activating Urban Waterfronts

by

Call Number: HT 170 .A29 2021

ISBN: 9780367473259

Publication Date: 2021-01-01

"Activating Urban Waterfronts shows how urban waterfronts can be designed, managed and used in ways that can make them more inclusive, lively and sustainable. The book draws on detailed examination of a diversity of waterfronts from cities across Europe, Australia and Asia, illustrating the challenges of connecting these waterfront precincts to the surrounding city and examining how well they actually provide connection to water. The book challenges conventional large scale, long-term approaches to waterfront redevelopment, presenting a broad re-thinking of the formats and processes through which urban redevelopment can happen. It examines a range of actions that transform and activate urban spaces, including informal appropriations, temporary interventions, co-design, creative programming of uses, and adaptive redevelopment of waterfronts over time. It will be of interest to anyone involved in the development and management of waterfront precincts, including entrepreneurs, the creative industries, community organizations, and, most importantly, ordinary users"--

Streets Reconsidered

by

Call Number: HE 148 .I23 2019

ISBN: 9781138900424

Publication Date: 2018-10-24

Streets Reconsidered is a fundamental rethinking of America's streets. It explores the future of streets and what America's roadways could be if they were designed for living, instead of just driving. The book includes: detailed design guidelines, fully illustrated, four color case studies of successful streets from around the world, a new paradigm of streets designed to promote human functions, turning new design ideas into a series of best practices that can be applied to any community. What would streets look like if they accommodated people of all ages and abilities, promoted healthy urban living, social interaction and business, the movement of people and goods and regeneration of the environment? Streets Reconsidered pushes beyond the current standards, focusing on the planning, design and construction of streets as a method for improving our built environment for everyone. The book is organized by the functions of a street: mobility, way finding, commerce, social gathering, events and programming, play and recreation, urban agriculture, green infrastructure and image and identity. Streets Reconsidered is the essential resource for city planners, urban designers, developers, architects, landscape architects, policymakers and community members who share a passion for great urban, human spaces.
eBook Highlights
Thanks for Everything (Now Get Out)

by

ISBN: 9780300250015

Publication Date: 2021-10-19

A radical rethinking of how to make distressed urban neighborhoods more livable while preserving the residents' ability to live there When a distressed urban neighborhood gentrifies, all the ratios change: poor to rich; Black and Brown to white; unskilled to professional; uninsured to insured; food insecure to food secure. Vacant lots become condos, junkyards become parks, and trendy new restaurants open. But the people who originally lived there--enduring miserable conditions for years and working hard to change them--are gradually driven out. For them, the neighborhood hasn't been restored so much as destroyed. Focusing on the Olneyville section of Providence, Rhode Island, Joseph Margulies asks, Can we rebuild such neighborhoods without setting the stage for their destruction? Is failure the inevitable cost of success? His answer is based on years of interviews and on-the-ground observation. Margulies argues for innovative and practical strategies of self-government and advocates for a new form of organization--the "neighborhood trust"--to give low-income residents ownership and control of assets to allow them to chart their own future.

Flint Fights Back - Environmental Justice and Democracy in the Flint Water Crisis

by

ISBN: 9780262039857

Publication Date: 2019-03-01

An account of the Flint water crisis shows that Flint's struggle for safe and affordable water is part of a broader struggle for democracy. When Flint, Michigan, changed its source of municipal water from Lake Huron to the Flint River, Flint residents were repeatedly assured that the water was of the highest quality. At the switchover ceremony, the mayor and other officials performed a celebratory toast, declaring "Here's to Flint " and downing glasses of freshly treated water. But as we now know, the water coming out of residents' taps harbored a variety of contaminants, including high levels of lead. In Flint Fights Back, Benjamin Pauli examines the water crisis and the political activism that it inspired, arguing that Flint's struggle for safe and affordable water was part of a broader struggle for democracy. Pauli connects Flint's water activism with the ongoing movement protesting the state of Michigan's policy of replacing elected officials in financially troubled cities like Flint and Detroit with appointed "emergency managers." Pauli distinguishes the political narrative of the water crisis from the historical and technical narratives, showing that Flint activists' emphasis on democracy helped them to overcome some of the limitations of standard environmental justice frameworks. He discusses the pro-democracy (anti-emergency manager) movement and traces the rise of the "water warriors"; describes the uncompromising activist culture that developed out of the experience of being dismissed and disparaged by officials; and examines the interplay of activism and scientific expertise. Finally, he explores efforts by activists to expand the struggle for water justice and to organize newly mobilized residents into a movement for a radically democratic Flint.

The Heart of the Lakes

by

ISBN: 9781948314046

Publication Date: 2019-06-01

The water corridor that defines southeast Michigan sits at the heart of the world's largest freshwater ecosystem, the Great Lakes. Over forty-three trillion gallons of water a year flow through the Detroit River, providing a natural conduit for everything from fish migration to the movement of cargo-bearing one thousand-foot freighters, and a defining sense of place. But in both government policies and individual practices, the freshwater at the heart of the lakes was long neglected and sometimes abused. Today southeast Michigan enjoys an opportunity to learn from that history and put freshwater at the center of a prosperous and sustainable future. Joining this journey downriver in place and time, from Port Huron to Monroe, from the 1600s to the present, provides insight and hope for the region's water-based renaissance.