Skip to Main Content
It looks like you're using Internet Explorer 11 or older. This website works best with modern browsers such as the latest versions of Chrome, Firefox, Safari, and Edge. If you continue with this browser, you may see unexpected results.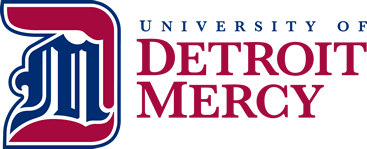 Detroit Neighborhood Associations
Local News
Curbed Detroit

News about Detroit neighborhoods and real estate.

Huff Post Detroit

News about Detroit and the metro area.

MetroMode

This weekly magazine includes interesting articles on local cities, businesses, and resources in metro Detroit area.

Model D

This weekly magazine highlights"creative people and businesses, vibrant neighborhoods, and cool places to live, work, and play" in metro Detroit.
Local Organizations
Detroit Historic District Commission

Find Detroit city ordinances and guidelines and historic district maps.

Detroit Future City

This independent think tank advocates a better future for Detroit "through data-driven strategies that promote the advancement of land use and sustainability, and community and economic development." Includes access to numerous special reports on key issues affecting Detroit.

Detroit - National Register of Historic Places

Information on historic places in the Detroit area.

Detroit Regional Chamber

Provides collaboration between Southeast Michigan businesses and organizations. Find county profiles, infrastructure , economic development and initiatives, and more.

Detroit Urban Innovation Exchange

"An initiative to showcase and advance Detroit's growing social innovation movement."

Historic Detroit

Find information on buildings, architects, and old photos.

Liv 6 Alliance

Creating opportunities for businesses and communities in the Bagley, Fitzgerald, University District, and Martin Park neighborhoods.

Preservation Detroit

The oldest and largest historic preservation organization in Detroit.
National Organizations