Skip to Main Content
It looks like you're using Internet Explorer 11 or older. This website works best with modern browsers such as the latest versions of Chrome, Firefox, Safari, and Edge. If you continue with this browser, you may see unexpected results.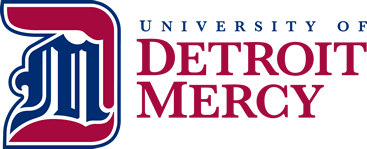 Library QuickLinks
Using this guide
In this guide you will find helpful links and suggestions on how to:
Master of Science in Intelligence Analysis
The Intelligence Analysis program is designed to train students in the acquisition, analysis, and application of information in the service of counterterrorism, crime analysis, and private asset protection.
Intelligence analysis uses all source information to provide forecasts of risks of all threats and hazards to guide decision-making by federal agencies, by state and local law enforcement agencies, and the private industry.
MEET THE FACULTY

Erick Barnes, MA, MS
Program Director, Intelligence Analysis,
barnese@udmercy.edu
313-578-0363
A former Deputy Police Chief with the Detroit Police Department, Professor Barnes has been a frequent presenter at national crime mapping conferences. He has directed crime mapping operations for the Detroit Police Department and serves as a consultant to police departments in the area of crime profiling, homeland security and intelligence led policing.


Subject Guide
Jill Spreitzer
she, her, hers