Skip to Main Content
It looks like you're using Internet Explorer 11 or older. This website works best with modern browsers such as the latest versions of Chrome, Firefox, Safari, and Edge. If you continue with this browser, you may see unexpected results.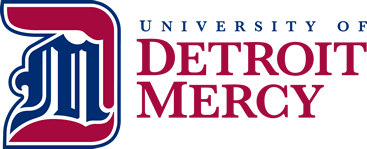 Book Highlights
Supermath

by

Call Number: QA 10.7 .W42 2020

ISBN: 9781421438191

Publication Date: 2020-09-01

Explore the hidden powers of math that shape us, influencing everything from our sense of justice to our perception of beauty. Archaeologists decoding ancient messages. Epidemiologists analyzing the spread of a contagious disease. African Americans seeking full enfranchisement in a society that has worked to exclude them. A family doing puzzles at the kitchen table. These scenarios seem to have little in common. But in fact, each of these groups is faced with a multifaceted challenge--and each is using math to solve it. In Supermath, popular author and educator Anna Weltman showcases the incredible power of mathematics when people apply it outside of the world of pure numbers, introducing it into the realms of science, politics, history, education, and art. Her stories share how math has protected us from war and disease, helped us communicate across time and space, and made the world a fairer and more beautiful place. But Weltman also warns us that dangers arise when the transformative might of numbers goes unchecked. Mathematics has been used to mistranslate records, silence indigenous communities, create gerrymandered voting districts, close the gates of higher education. Sometimes, math can blind those who wield it to its limitations, causing those who would deploy it to solve problems to instead create more. Drawing on history and current events, Weltman tackles five fascinating questions: Is math the universal language? Can math eliminate bias? Can math predict the next move? Can math open doors? And finally, What is genuine beauty? Supermath is an enlightening book that pursues complex lines of mathematical thought while providing a fascinating lens into global problems and human culture as a whole.
eBook Highlights
Advances in Applied Mathematical Analysis and Applications

by

ISBN: 9788770221108

Publication Date: 2020-02-03

In recent years, applied mathematics has been used in all novel disciplines of scientific development. Advances in Applied Mathematical Problemssummarizes interdisciplinary work within the field of applied mathematics. The topics discussed in the book include: Similarity Solutions of Spherical Shock Waves in a Self-Gravitating Ideal Gas Dual Solutions for Finite Element Analysis of Unsteady Hydromagnetic Stagnation Point Flow of Cu-Water Nanofluid Generated by Stretching Sheet Multiparametric modeling of carbon cycle in temperate wetlands for regional climate change analysis using satellite data An Intelligent Neuro Fuzzy System for Pattern Classification Fuzzy inventory model with demand, deterioration and inflation: a comparative study through NGTFN and CNTFN Summability and its application for the stability of the system Design Of Manufacturing, Control, And Automation Systems SEIR - Application for Crop through Water and Soil Texture Advances in radial basis functions Modeling For Time Period Of Natural Frequency For Non-Homogeneous Square Plate With Variable Thickness And Temperature Effect A Study On Metric Fixed Point Theorems Satisfying Integral Type Contractions Objective Function - In Radiometric Studies -Application to Agrs Surveys Associated With Radon Modelling Kernel Function in Black body Radiation Inversion

How to Be a Smart Woman in STEM : #SCIENCE #TECHNOLOGY #ENGINEERING #MATH

by

ISBN: 9781784523893

Publication Date: 2019

The world needs more women in STEM! Increasing the presence of women in STEM is a business imperative. It is key to encourage women to study these fields and to go for jobs in STEM, it is a smart business decision. When women climb the leadership ladder, they add tremendous value to the organisation they work for and become role models for the next generation of women. Keeping smart women in STEM careers and getting them promoted is a number one priority for diversity leadership expert Gabriela Mueller Mendoza. This book is a goldmine of ideas and strategies to achieve that as we enter the 4th Industrial Revolution.

One-Hundred Problems Involving the Number 100

by

ISBN: 9781680540666

Publication Date: 2020-09-01

"Math educators always seek great problems and tasks for the classroom, and this collection contains many that could be used in various grades. By using this book, the reader will understand ways that great problems can be used to encourage student participation and to promote powerful mathematical ideas. In addition, suggestions for how problems can be presented in the classroom will provide professional development to teachers in the form of effective routines for promoting problem solving. This book would be both a fun read for NTCM's membership"--
Search for Books & eBooks
Renew Books
Renew Books

Books may be checked out for up to 28 days. You may renew books one time for an extra 28 days. Use your Blackboard username and password.
Request Books & Articles
Interlibrary Loan - Request books or journal articles from other libraries. Turn around time varies from 7-14 business days.
MelCat - request books from other Michigan libraries. Just use your T number to login.