Skip to Main Content
It looks like you're using Internet Explorer 11 or older. This website works best with modern browsers such as the latest versions of Chrome, Firefox, Safari, and Edge. If you continue with this browser, you may see unexpected results.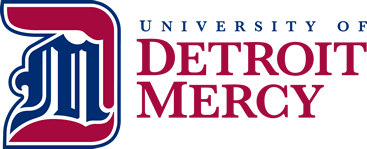 UDM Counseling Department Website
The Counseling Program began in 1964 when the University of Detroit launched a master's program in Pastoral Counseling. The Counseling program has since grown and responded to the changing needs in society, and today offers a Master of Arts with specialty tracks in Addiction Counseling, Clinical Mental Health Counseling, and School Counseling. In addition, the Counseling Program offers a post-graduate certificate in school counseling. The tradition begun long ago reflects Detroit Mercy's rich history as one of the first graduate counseling programs in the Michigan and among the first in the country. The nationally recognized Counseling programs at Detroit Mercy have been a leader in preparing mental health clinicians for more than 50 years.
Click here to go to the UDM Counseling Department website.
Library Professor
Julia Eisenstein