Skip to Main Content
It looks like you're using Internet Explorer 11 or older. This website works best with modern browsers such as the latest versions of Chrome, Firefox, Safari, and Edge. If you continue with this browser, you may see unexpected results.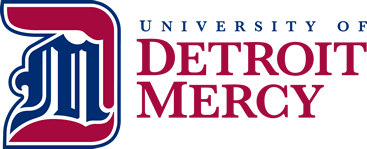 Searching for Articles Using Library Resources
E-Journals Available through the Library
The Library provides electronic access to a number of Social Justice oriented journals. To access these journals, use the Library's E-Journal Search. Search by title, ISSN, or keyword.
Alternatively, try searching the Catalog. After you have entered your search term and retrieved the results, be sure to limit to journals by checking the "journals" box under on the right side of the results page under "Material Type."
Note: If you are off campus and not already logged into the University of Detroit Mercy system, you will be prompted to log in to access the journal.
Databases
The University of Detroit Mercy Library provides access to articles from newspapers, magazines, scholarly journals, and other resources through through subscriptions to more than 240 electronic databases. These resources are accessible to our students, faculty, and staff both on and off campus (off campus users will be asked to log in). Visitors to our Library may access many of these resources.
Scroll further down the page to find additional Social Justice-related databases.
Academic Search Complete [Ebsco]

Comprehensive scholarly, multi-disciplinary full-text database, with more than 8,500 full-text periodicals, including more than 7,300 peer-reviewed journals. Also includes monographs, reports, conference proceedings, etc.

Alt-PressWatch [Proquest]

Alt-Press Watch™ showcases unique, independent voices from many respected and cited grassroots newspapers, magazines, and journals. The database features over 670,000 articles from around 200 publications, offering a wide range of unfettered, critical coverage of the news. All of these varied alternative and independent presses are presented in 100% full text, allowing researchers total access to both regional and metropolitan perspectives on local, national, and international issues. Providing an alternative to corporate controlled media, the Alt-Press Watch database presents big stories from small sources.

Criminal Justice Database [Proquest]

This collection of 700 titles is useful for legal, pare-legal and security studies, and for a career in Homeland Security.

Education Source [Ebsco]

Full text journals, books and conference papers for the educator

Education [ProQuest]

Abstract and indexing of over 900 education journals, many in full text.

Supports the study and application of education across all levels including early childhood, primary and secondary education, and higher education. The database supports global study and research, including thousands of full text journals, dissertations and other relevant sources.

Legal Source[Ebsco]

Full text legal journals & case studies

Opposing Viewpoints In Context

Opposing Viewpoints in Context is an engaging online experience for those seeking contextual information and opinions on hundreds of today's hottest social issues.

Sociology [ProQuest]

Covers the international literature of sociology and social work including relevant titles from related fields such as social policy, social care, social services, social anthropology, gender studies, gerontology, social psychology, and population studies. It includes hundreds of full text scholarly journals as well as dissertations and other sources.

ProQuest Central

the largest single periodical resource available, bringing together complete databases across all major subject areas, including Business, Health and Medical, Language and Literature, Social Sciences, Education, Science and Technology, as well as core titles in the Performing and Visual Arts, History, Religion, Philosophy, and includes thousands of full-text newspapers from around the world. Includes coverage from The New York Times, Los Angeles Times, Chicago Tribune, Washington Post, the Detroit Free Press, and the Detroit News.