Skip to Main Content
It looks like you're using Internet Explorer 11 or older. This website works best with modern browsers such as the latest versions of Chrome, Firefox, Safari, and Edge. If you continue with this browser, you may see unexpected results.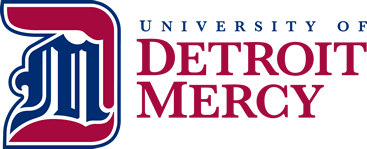 Welcome to the McNichols Campus Library
McNichols Campus Library
4001 W. McNichols Rd.
Detroit, MI 48221-3038
313-993-1795 (main)
313-993-1071 (research)
refdesk@udmercy.edu
Welcome
Welcome to the Women's and Gender Studies Research Guide. Here you can find resources to help with your study of this interdisciplinary subject, including information about and how to find books, articles, and websites. The resources included here are intended to reflect the information needs of the University's minor in Women's and Gender Studies as well as the Detroit Mercy community.
For questions about this Guide or other Women's and Gender Studies resources at the McNichols Campus Library, please contact the Librarian Subject Guide listed on the right side of this page.
These Guides may also be of interest to students of Women's and Gender Studies:
University + Jesuit Resources
Women's + Gender Studies Program Minor

University of Detroit Mercy's Women's and Gender Studies (WGS) Program is a diversity and social-justice-focused area of study that examines how our beliefs about gender and sexuality shape our personal identities and the world we live in. The program also examines how gender and sexuality intersect with other facets of our identities such as race, class, nationality, ability and age.

Women in Leadership and the Call to Justice in Jesuit Higher Eduction

Plenary #5 panel discussion (video) from the AJCU Justice in Higher Education Conference June 2021.
Subject Guide
Rebecca Tull