Skip to Main Content
It looks like you're using Internet Explorer 11 or older. This website works best with modern browsers such as the latest versions of Chrome, Firefox, Safari, and Edge. If you continue with this browser, you may see unexpected results.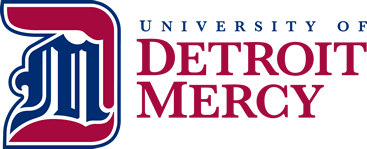 Welcome to the McNichols Campus Library
McNichols Campus Library
4001 W. McNichols Rd.
Detroit, MI 48221-3038
313-993-1795 (main)
313-993-1071 (research)
refdesk@udmercy.edu
Social Work Guide Overview
Welcome to the Social Work Guide at the University of Detroit Mercy Library. Here you will find information helpful in your research and study of Social Work. Please note that this Guide is a work in progress. Check back for new and useful information to support your studies here at the University. Questions? Contact the Librarian listed on the right side of this page.
"The Detroit Mercy Student Social Work Association (SSWA) is committed to promoting student engagement and cooperative activities within the University, Department of Social Work, and broader Detroit-area community."
The Faculty Moderator is Janet Joiner (joinerjm@udmercy.edu or 313-993-1038).
Social Work Related Guides at the Library
In addition to this Social Work Guide, these Guides may also be of interest to Social Work students.
Looking for something different? Check out the complete list of the Library's Guides.
Librarian
Rebecca Tull