Skip to Main Content
It looks like you're using Internet Explorer 11 or older. This website works best with modern browsers such as the latest versions of Chrome, Firefox, Safari, and Edge. If you continue with this browser, you may see unexpected results.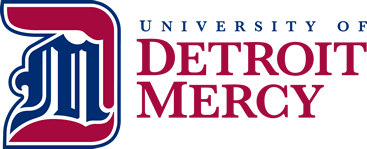 Catholic Book of the Month
A Commentary on Laudato Si'

by

ISBN: 9780809153190

Publication Date: 2016-12-06

An essential commentary on one of Pope Francis' most important contributions to church teaching.From one of today's most respected Church scholars comes an essential commentary on Pope Francis' highly influential encyclical letter (Laudato Si') -- On Care for Our Common Home. This book complements the encyclical and shows its timeliness and the way it reflects Pope Francis' vision for the world and how he understands his teaching role in a truly global church in multicultural world.
Catalogs
Detroit Mercy's Catalog

Primo is the online catalog for UDM McNichols Campus Library. Locate information about books, ebooks, DVD's, Music CD's, and print journal subscriptions in the UDM collection.
WorldCat

WorldCat provides holding information for UDM libraries and other libraries nationally and worldwide. Use WorldCat to search for your item at other libraries and obtain information to complete an Interlibrary Loan Request.

Detroit Area Library Network (DALNET)

DALNET is a consortium of libraries in Southeast Michigan. Use the DALNET catalog to request items UDM does not own.

MeLCat

MeLCat is a catlog of listings from over 300 participating libraries in Michigan. It allows you to order books, audio books, music, movies and other materials UDM does not own and have them delivered to the UDM Library.
Find New Catholic Studies Books