Skip to Main Content
It looks like you're using Internet Explorer 11 or older. This website works best with modern browsers such as the latest versions of Chrome, Firefox, Safari, and Edge. If you continue with this browser, you may see unexpected results.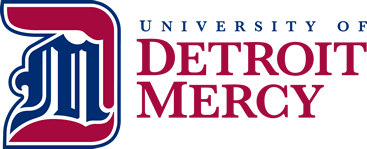 Online Research Resources
A Dictionary of Popes

Oxford, 3rd edition, 2015

New Advent - The Catholic Encyclopedia

The Catholic Encyclopedia, as its name implies, proposes to give its readers full and authoritative information on the entire cycle of Catholic interests, action and doctrine.

Jesuit Higher Education: A Journal

Jesuit Higher Education: A Journal (JHE) is a scholarly, peer reviewed, open access, online journal focused on the development, advancement, and critique of higher education in the Jesuit tradition.
Catholic Studies Databases
Humanities Source [Ebsco]

This link opens in a new window

Full text of over 1,400 journals in classical studies, literature, history, linguistics, performing arts, religion & theology
General Databases
Academic Search Complete [Ebsco]

This link opens in a new window

Comprehensive scholarly, multi-disciplinary full-text database, with more than 8,500 full-text periodicals, including more than 7,300 peer-reviewed journals. Also includes monographs, reports, conference proceedings, etc.
JSTOR

Full text of over 1,200 core academic journals in most disciplines. Coverage starts with the first issue published, and continues, ending 3-5 years before the current year. An additional year of journals published is added annually. The Libraries own current paper issues of many titles in the collections. Follow this link to see a listing of all JSTOR collections available at UDM or download a complete list of all journals included in these collections.

Wiley Online Library

The Wiley Online Library includes all electronic book and journal publications from Wiley. Full text is available for these journals from at least 2001 (except for new journals) and coverage for some goes back to the 1970s. Volumes available through UDM are preceded by an open padlock icon.
Find Online Journals By Title
Have a citation, but need the entire article? Search for it here using the name of the journal.
Catholic Research Resources Alliance
Catholic Research Resources Alliance (CRRA)

The CRRA is a nonprofit alliance of institutions collaborating to deliver projects and services in support of its mission "to provide enduring global access to Catholic research resources in the Americas." The immediate focus is to provide access to those rare, unique, and uncommon research materials which are held by libraries and archives in North America.