Skip to Main Content
It looks like you're using Internet Explorer 11 or older. This website works best with modern browsers such as the latest versions of Chrome, Firefox, Safari, and Edge. If you continue with this browser, you may see unexpected results.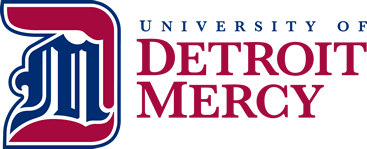 News Sources - Haaretz
Haaretz.com, the online edition of Haaretz Newspaper in Israel, and analysis from Israel and the Middle East. Haaretz.com provides extensive and in-depth coverage of Israel, the Jewish World and the Middle East.
News Sources - Ynetnews
Ynetnews is designed to give its readers a well-rounded news experience, covering both the Israeli and international arenas. It offers its readers world-class news reporting and in depth commentary, as well as wide coverage of financial, cultural and Jewish-world events.

Jewish Organizations and Associations
Jewish Virtual Library

A project of the American-Israeli Cooperative Enterprise, the Jewish Virtual Library (JVL) is a source for information about Jewish history, Israel, U.S.-Israel relations, the Holocaust, anti-Semitism and Judaism.

Berman Jewish Data Bank

The North American Jewish Data Bank is a collaborative project of The Jewish Federations of North America and the University of Connecticut's Center for Judaic Studies and Contemporary Jewish Life and Roper Center for Public Opinion Research. The Data Bank's primary functions are to acquire, archive, and disseminate quantitative data sets and reports, both contemporary and historical and encourage utilization of the archive through training and provide information about methods for studying Jewish communities. The Data Bank's goal is to aid in understanding North American Jewish communities, and to improve the quality and utilization of research conducted about North American Jewry.

Association for Jewish Studies

The Association for Jewish Studies (AJS) was founded in 1969 by a small group of scholars seeking a forum for exploring methodological and pedagogical issues in the new field of Jewish Studies. Since its founding, the AJS has grown into the largest learned society and professional organization representing Jewish Studies scholars worldwide.
Jewish Charitable Organizations
American Jewish Joint Distribution Committee

The American Jewish Joint Distribution Committee (JDC) is the world's leading Jewish humanitarian assistance organization. Since 1914, JDC has exemplified that all Jews are responsible for one another and for improving the well-being of vulnerable people around the world. Today, JDC works in more than 70 countries and in Israel to alleviate hunger and hardship, rescue Jews in danger, create lasting connections to Jewish life, and provide immediate relief and long-term development support for victims of natural and man-made disasters.


The Anti-Defamation League

The Anti-Defamation League was founded in 1913 "to stop the defamation of the Jewish people and to secure justice and fair treatment to all." Now the nation's premier civil rights/human relations agency, ADL fights anti-Semitism and all forms of bigotry, defends democratic ideals and protects civil rights for all.

Jewish Federations of North America

On Forbes Magazine's list of top 200 US charities isThe Jewish Federations of North America. It represents 153 Jewish Federations and over 300 Network communities, which raise and distribute more than $3 billion annually for social welfare, social services and educational needs.