Skip to Main Content
It looks like you're using Internet Explorer 11 or older. This website works best with modern browsers such as the latest versions of Chrome, Firefox, Safari, and Edge. If you continue with this browser, you may see unexpected results.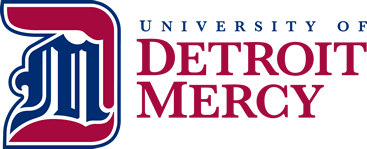 Websites
Berkley Earth

This project was founded to "contribute to a clearer understanding of global warming based on a more extensive and rigorous analysis of available historical data."

Climate Ark

"Features daily news feeds, climate alerts, and links to related resources."

Climate Central

An independent organization made up of scientists and journalists researching and reporting the facts about climate change. The site includes news, blogs, images, maps and slideshows

Climate Debate Daily

This site looks at the philosophical debates on global warming, pulling information from many sources.

Global Forest Watch.

Global Forest Watch (GFW) is an interactive online forest monitoring and alert system designed to empower people everywhere with the information they need to better manage and conserve forest landscapes. Global Forest Watch uses cutting edge technology and science to provide the timeliest and most precise information about the status of forest landscapes worldwide, including near-real-time alerts showing suspected locations of recent tree cover loss. GFW is free and simple to use, enabling anyone to create custom maps, analyze forest trends, subscribe to alerts, or download data for their local area or the entire world. Users can also contribute to GFW by sharing data and stories from the ground via GFW's crowdsourcing tools, blogs, and discussion groups. Special "apps" provide detailed information for companies that wish to reduce the risk of deforestation in their supply chains, users who want to monitor fires across Southeast Asia, and more. GFW serves a variety of users inclu

NOAA Annual Greenhouse Gas Index (AGGI)

The AGGI is a measure of the warming influence of long-lived trace gases and how that influence is changing each year. The index was designed to enhance the connection between scientists and society by providing a normalized standard that can be easily understood and followed. The warming influence of long-lived greenhouse gases is well understood by scientists and has been reported by NOAA through a range of national and international assessments. Nevertheless, the language of scientists often eludes policy makers, educators, and the general public. This index is designed to help bridge that gap. The AGGI provides a way for this warming influence to be presented as a simple index.
Hurricane Florence/ NOAA