Skip to Main Content
It looks like you're using Internet Explorer 11 or older. This website works best with modern browsers such as the latest versions of Chrome, Firefox, Safari, and Edge. If you continue with this browser, you may see unexpected results.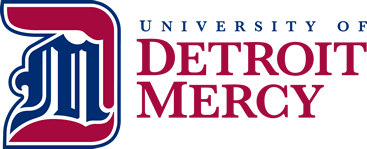 New Books in the Detroit Mercy Library 2017-18
books
Blood in the Water (Book)

by

Call Number: HV 9475 .N716 T46 2016

ISBN: 9780375423222

Publication Date: 2016

NATIONAL BOOK AWARD FINALIST * NAMED A BEST BOOK OF THE YEAR BY THE BOSTON GLOBE, NEWSWEEK, KIRKUS, AND PUBLISHERS WEEKLY THE FIRST DEFINITIVE HISTORY OF THE INFAMOUS 1971 ATTICA PRISON UPRISING, THE STATE'S VIOLENT RESPONSE, AND THE VICTIMS' DECADES-LONG QUEST FOR JUSTICE  

Addicted to Rehab (Book)

by

Call Number: HV 5801 .M355 2017

ISBN: 9780813587622

Publication Date: 2017

McKim gives an in-depth and innovative ethnographic account of two such rehab programs for women who have served time, one located in the criminal justice system and one located in the private healthcare system. This book shows how addiction rehab reflects the race, class, and gender politics of the criminal justice system.

Convicted and Condemned (Book)

by

Call Number: HV 9281 .M53 2017

ISBN: 9780814770627

Publication Date: 2017

This book follows formerly incarcerated felons as they attempt to reconnect with family, try to secure housing, and find a job. By examining, Middlemass shows how national housing, education and employment policies challenge and undermine prisoner reentry and creates second-class citizens.

Place Matters (Book)

by

Call Number: HV 6023.5 .W45 2016

ISBN: 9781107609495

Publication Date: 2016

This book shows what scholars have discovered by examining small geographic areas within cities, often as small as addresses or street segments, for their contribution to crime.

American Prisons (Book)

by

Call Number: HV 9471 .M88 2017

ISBN: 9781138805798

Publication Date: 2017

Tracing both the history of the prison and the very idea of imprisonment in the United States, this book provides students with a critical overview of American prisons and considers their past, their present and directions for the future.

End of Its Rope (Book)

by

Call Number: KF 9227 .C2 G37 2017

ISBN: 9780674970991

Publication Date: 2017

Garrett explains how the death penalty exposed inept lawyering, overzealous prosecution, race discrimination, wrongful convictions, and excessive punishments that undermine the pursuit of justice.

Locking up Our Own (Book)

by

ISBN: 9780374189976

Publication Date: 2017

Forman writes with compassion for African American individuals trapped in terrible dilemmas-from the young Black men and women he defended to Black officials struggling to cope with an impossible situation.

From the War on Poverty to the War on Crime (Book)

by

Call Number: HV 9950 .H56 2016

ISBN: 9780674737235

Publication Date: 2016

Elizabeth Hinton traces the rise of mass incarceration to an ironic source: the social welfare programs of Lyndon Johnson's Great Society at the height of the civil rights era.

Unusually Cruel

by

Call Number: HV 8139 .H69 2017

ISBN: 9780190659349

Publication Date: 2017

Howard identifies practical and proven solutions from other countries that are less punitive and more productive than the US and often correlate with lower costs, increased public safety, and more successful rehabilitation.

Unfair (Book)

by

Call Number: HV 7419 .B46 2016

ISBN: 9780770437787

Publication Date: 2016

Benforado lays out the scope of the legal system's dysfunction and proposes a wealth of practical reforms that could prevent injustice and help us achieve true fairness and equality before the law.

Just Mercy (Book)

by

Call Number: KF 373 .S743 A3 2014

ISBN: 9780812994520

Publication Date: 2014

Just Mercy is at once an unforgettable account of an idealistic, gifted young lawyer's coming of age, a moving window into the lives of those he has defended, and an inspiring argument for compassion in the pursuit of true justice.

Race, Riots, and the Police (Book)

by

Call Number: HV 6477 .R34 2016

ISBN: 9781626375574

Publication Date: 2016

Rahtz traces the history of race riots in the US and then draws on that history and his own first-hand experience to offer a realistic approach for developing and maintaining a police force that is a true community partner.

After Life Imprisonment (Book)

by

Call Number: HV 9304 .L54 2016

ISBN: 9781479882823

Publication Date: 2016

A profound criminological examination, After Life Imprisonment reveals the untold, lived experiences of prisoners before and after their life sentences.

Policing Immigrants (Book)

by

Call Number: JV 6483 .P77 2016

ISBN: 9780226363189

Publication Date: 2016

Policing Immigrants traces the transition of immigration enforcement from a traditionally federal power exercised primarily near the US borders to a patchwork system of local policing that extends throughout the country's interior.

Imprisonment Worldwide (Book)

by

Call Number: HV 8665 .C69 2016

ISBN: 9781447331759

Publication Date: 2016

Providing a comprehensive account of prison populations the world over, this book links prison statistics from the past fifteen years with insights from experts on how prisons and prison populations are managed and the implications of these management techniques moving forward.

Miller's Children (Book)

by

Call Number: HV 9104 .G35 2018

ISBN: 9780520295681

Publication Date: 2018

Miller's Childrenis a passionate and comprehensive look at the human consequences of the US Supreme Court's decision in the case ofMiller v. Alabama, which outlaws mandatory life-without-parole sentences for juvenile murderers.

Child Sexual Abuse (Book)

by

Call Number: HV 6570 .P55 2018

ISBN: 9781138578371

Publication Date: 2018

This book explores whether the increase in child abuse cases is due to it being an under-reported crime or due to a moral panic created by public hysteria, child protection experts and campaigning politicians. Implications for public policy are examined in detail.

Down, Out, and under Arrest

by

Publication Date: 2016

In his first year working in Los Angeles's Skid Row, Forrest Stuart was stopped on the street by police fourteen times. Usually for doing little more than standing there. At a time when distrust between police and the residents of disadvantaged neighborhoods has never been higher, Stuart's book looks at the hows and whys of how we spend more on policing and prisons while cutting support for our poorest citizens.

Separate and Unequal

by

Call Number: HV 6477 .G56 2018

ISBN: 9780465096084

Publication Date: 2018

Historian Steven M. Gillon offers a revelatory new history of the Kerner Commission, whose report on urban unrest reshaped American debates about race and inequality.