Skip to Main Content
It looks like you're using Internet Explorer 11 or older. This website works best with modern browsers such as the latest versions of Chrome, Firefox, Safari, and Edge. If you continue with this browser, you may see unexpected results.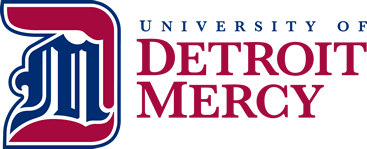 New Criminal Justice Books and eBooks 2018-19
New Criminal Justice Books 2018-19
Chokehold

by

Call Number: HV 8141 .B88 2017

ISBN: 9781595589057

Publication Date: 2017

Explains how U.S. laws and practices treat every African American man like a criminal and work to make citizens afraid of black men.

Queer Criminology

by

Call Number: HQ 73 .B85 2016

ISBN: 9781138824379

Publication Date: 2015

Reflects on the origins of Queer Criminology, surveys the foundational research and scholarship in this emerging field, and offers suggestions for the future.

American Prison

by

Call Number: HV 9471 .B384 2018

ISBN: 9780735223585

Publication Date: 2018-09-18

A blistering indictment of the private prison system, and the powerful forces that drive it, American Prison is a necessary human document about the true face of justice in America.

Homeward: Life in the Year after Prison

by

Call Number: HV 9275 .W424 2018

ISBN: 9780871549556

Publication Date: 2018

examines the lives of the formerly incarcerated and demonstrates how poverty, racial inequality, and failures of social support trap many in a cycle of vulnerability.

Deadly Justice

by

Call Number: KF 9227 .C2 B39 2018

ISBN: 9780190841539

Publication Date: 2017

Provides a comprehensive statistical account yet of the workings of the capital punishment system.

Suspect Citizens

by

Call Number: HV 7936 .R3 B38 2018

ISBN: 9781108454049

Publication Date: 2018

Documents the extreme rarity of drug busts and reveals sustained and troubling disparities in how racial groups are treated during routine traffic stops.

Building the Prison State

by

Call Number: HV 9475 .F6 S36 2018

Publication Date: 2018

Illustrates the unfinished task of full equality for African Americans and a series of policy choices that expanded the government's power to punish, even as they were designed to protect individuals from arbitrary state violence.

Blind Injustice

by

Call Number: KF 9756 .G63 2017

ISBN: 9780520287952

Publication Date: 201

Recommends structural, procedural, and attitudinal changes aimed at restoring justice to the criminal justice system.

Devils Walking

by

Call Number: E 185.93 .M6 N38 2016

ISBN: 9780807164075

Publication Date: 2016

Demonstrates the importance of confronting and addressing the traumatic legacy of Klan racism in the South.

Qualitative Inquiry and Research Design

by

Call Number: H 61 .C73 2018

ISBN: 9781506330204

Publication Date: 2017

Explore the philosophiy, history, and key elements of five qualitative inquiry approaches: narrative research, phenomenology, grounded theory, ethnography, and case study.

Compulsory

by

Call Number: HV 9104 .V386 2017

ISBN: 9780816696215

Publication Date: 2017

Explores the various legal and ideological forces shaping juvenile prison and prison schooling, and examines how these forces are mechanized across multiple state apparatuses, not least school.

Prisoners of Politics

by

Call Number: HV 9950 .B358 2019

ISBN: 9780674919235

Publication Date: 2019-03-04

Present a thorough and refreshingly ideology-free cost-benefit analysis of how to cut mass incarceration while maintaining public safety.

Risk-Based Policing

by

Call Number: HV 7432 .K46 2018

ISBN: 9780520295636

Publication Date: 2018

Demonstrates how risk terrain modeling can be extended to provide a comprehensive view of prevention and deterrence.

Inside Story

by

Call Number: HV 6025 .P664 2018

ISBN: 9780520290181

Publication Date: 2018

Explores the capacity of stories to direct our thinking, heighten our emotions, and thereby motivate people to do harm to others and to tolerate harm done by others.

Children and Crime

by

Call Number: HV 6250.4 .C48 T36 2019

ISBN: 9781442257528

Publication Date: 2018

Ooffers a multidisciplinary and research-based approach to the study of child maltreatment and juvenile delinquency.

Communities That Care

by

Call Number: HV 9104 .F334 2019

ISBN: 9780190299224

Publication Date: 2018

Drawing on literature from criminology, community psychology, and prevention science this book describes the conditions and actions necessary for effective community-based prevention.
New Criminal Justice eBooks 2018-19