Skip to Main Content
It looks like you're using Internet Explorer 11 or older. This website works best with modern browsers such as the latest versions of Chrome, Firefox, Safari, and Edge. If you continue with this browser, you may see unexpected results.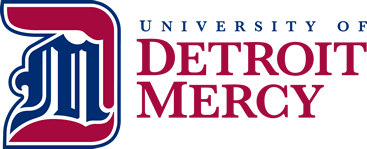 Directory of Open Access Journals
Directory of Open Access Journals

The Directory of Open Access Journals is a service that indexes high quality, peer reviewed Open Access research journals, periodicals and their articles' metadata.
Digital Commons Network
Digital Commons Network

The Digital Commons Network brings together free, full-text scholarly articles from hundreds of universities and colleges worldwide. Curated by university librarians and their supporting institutions, the Network includes a growing collection of peer-reviewed journal articles, book chapters, dissertations, working papers, conference proceedings, and other original scholarly work. Click on the discipline wheel to refine your search.
Videos
Top Documentary Films

Topdocumentaryfilms.com is an alternative educational resource containing more than 3,000 documentaries in 25 different categories that are searchable by keyword and sortable by rating, comments and titles.

Discovering Psychology

Provided by the Annenberg Learner website and produced by WGBH Boston with the American Psychological Association, Discovering Psychology is a video instructional series on introductory psychology for college and high school classrooms and adult learners; 26 half-hour video programs and text.

Open Access Books and Textbooks
Directory of Open Access Books

The Directory of Open Access Books is a service of OAPEN Foundation. The OAPEN Foundation is an international initiative dedicated to Open Access monograph publishing. DOAB is being developed in close cooperation with those who were also responsible for the development of the Directory of Open Access Journals (DOAJ).
Classics in the History of Psychology
Classics in the History of Psychology

Christopher D. Green, York University, Toronto, Canada
Classics in the History of Psychology is an effort to make the full texts of a large number of historically significant public domain documents from the scholarly literature of psychology and allied disciplines available on the World Wide Web. There are now over 25 books and about 200 articles and chapters on-line. The site also contains links to over 200 relevant works posted at other sites.
OASIS
Openly Available Sources Integrated Search (OASIS) is a search tool that aims to make the discovery of open content easier. OASIS currently searches open content from 71 different sources and contains 164,857 records.
OASIS is being developed at SUNY Geneseo's Milne Library in consultation with SUNY OER Services Executive Director.
Other Open Access Resources
Go Cognitive

Free access to materials for students, educators, and researchers in cognitive psychology and cognitive neuroscience.

Lumen Learning

Lumen Learning provides high quality open courseware and support for educational institutions to help eliminate textbook costs, broaden access to educational materials and improve student success.