Skip to Main Content
It looks like you're using Internet Explorer 11 or older. This website works best with modern browsers such as the latest versions of Chrome, Firefox, Safari, and Edge. If you continue with this browser, you may see unexpected results.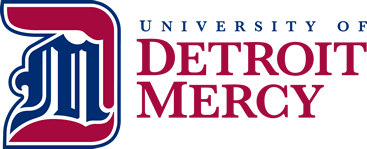 E-Books
Clinical Supervision Activities for Increasing Competence and Self-Awareness

by

ISBN: 1118637526

Publication Date: 2014-04-07

Cultivate self-awareness, empathy, and clinical competence in the mental health professionals you supervise. While clinical skills are easily observed, the more subtle areas of self-awareness, or exploring unexamined judgments are more difficult to spot and to provide supervision and guidance for. The numerous experiential activities included will help supervisors and the mental health professional they supervise develop their skills and techniques. Appropriate for clinicians at every level and from a multitude of backgrounds, these tried and tested best practices can be used in clinical supervision, as a class assignment, or to facilitate professional growth.
Print Books
Practicing Psychology in the Primary Care Setting

by

Call Number: RC 467.95 .S42 2010

ISBN: 0889373620

Publication Date: 2010-04-01

This book equips mental health professionals, students, interns, and post-graduate trainees to work effectively in a primary care setting - which today is the principal site for psychiatric care, behavioral health risk reduction, and psychological treatment of physical or functional complaints such as diabetes, hypertension, asthma, fibromyalgia, or irritable bowel syndrome. The primary care setting has a "culture" that is very distinct from more traditional mental health settings, and so the first part of this book teaches professionals and students about the norms, communication styles, social rituals, and roles they need to be familiar with to be effective psychologists.
Online Video Streaming
Psychotherapy.net

Streaming videos for teaching, training, self-study and continuing education in psychotherapy, psychology and addictions.

Academic Video Online (AVON)

Academic Video Online is the most comprehensive video subscription available to libraries. It delivers more than 67,000 titles spanning the widest range of subject areas including anthropology, business, counseling, film, health, history, music, and more. More than 14,000 titles are exclusive to AVON.

Curated for the educational experience, the massive depth of content and breadth of content-types (such as documentaries, films, demonstrations, etc.) in Academic Video Online makes it a useful resource for all types of patrons.

Kanopy Streaming Videos

On demand streaming video service includes documentary films, indie and classic foreign films and instructional videos in a range of subject areas
DVD's
This is a small sample of the many psychology educational and training DVD's available.