Skip to Main Content
It looks like you're using Internet Explorer 11 or older. This website works best with modern browsers such as the latest versions of Chrome, Firefox, Safari, and Edge. If you continue with this browser, you may see unexpected results.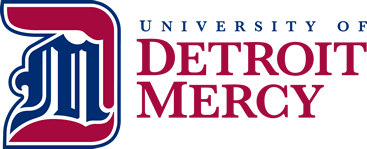 Welcome to the McNichols Campus Library
McNichols Campus Library
4001 W. McNichols Rd.
Detroit, MI 48221-3038

313-993-1795 (main)
313-993-1071 (research)
refdesk@udmercy.edu
Welcome
Welcome! This Guide provides resources for your library research. The tabs above contain links to the databases and the library catalog to search for journal articles, books, and ebooks.
If you need assistance, research consultations are available by email (see Subject Guide box to the right)or by appointment.
English Department Events in the Library and on Campus
Visit the English Department's blog, Between the Pages, for English faculty recommendations on what to read, watch or listen to this spring. Lists include titles to flex your intellectual muscles, escapism, old favorites, and more.
Subject Guide
Rebecca Tull