Skip to Main Content
It looks like you're using Internet Explorer 11 or older. This website works best with modern browsers such as the latest versions of Chrome, Firefox, Safari, and Edge. If you continue with this browser, you may see unexpected results.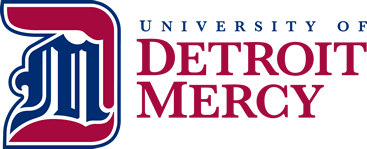 Overview
Welcome to the ENL 1300 and 1310 Research Guide. Here you will find resources that may be helpful to your studies in these classes. Please note that there are additional resources available via the tabs found at the top of this page that may also be useful. If you have any questions, please don't hesitate to contact the Librarian listed on this page.
The University of Detroit Mercy's Writing Center is online. Visit their site to learn more about what the Writing Center has to offer and get help with your writing assignments.
Citing Information
- Format a citation in the APA, MLA, Chicago, or Turabian styles.
Purdue Online Writing Lab - Detailed guidance on creating citations using MLA, APA, Chicago, and other formats.
Purdue OWL's Guide to Annotated Bibliographies
- Use your University of Detroit Mercy email address to create an account.
Electronic Journal Finder
eJournal Finder

Use this link to search for full text journals within the library databases. Search by journal title (including keyword) or ISSN. Be prepared to enter your Blackboard user name and password to access the journal online.
Databases for English 1300 & 1310
The Library subscribes to the databases listed here. To access them from off campus, please enter your Blackboard user name and password when prompted.
Michigan Newspapers (Newsbank)

Full text of 90 Michigan newspapers, including January 1999-date of the Detroit News, July 200-date of the Grand Rapids Press, and July 2006-date of the Michigan Chronicle. Links from this page lead to a wide selection of regional, national and international newspapers.
Newsbank : America's News

Full text newspapers and news magazines from all over the state and country. Coverage goes back to 1980's to 1990's, depending on source. Includes the Detroit News, Chicago Sun-Times, The New Yorker, and many other prominent publications.

Newspaper Source Plus [Ebsco]

Full text of over 1,200 newspapers and 40 news magazines as well as TV and radio transcripts
OmniFile Full Text

Includes full text from over 2,700 journals, representing all of the full text materials from eleven key Wilson databases. Coverage extends from 1994-date.
Librarian
Rebecca Tull
Renew Books
Renew Books

Avoid overdue fines and renew your books for an extra 28 days. Enter your Blackboard/TitanConnect login to renew.
Interlibrary Loan
Interlibrary Loan Form

Request books and journal articles from other libraries. Turn around varies from 7-14 business days.