Skip to Main Content
It looks like you're using Internet Explorer 11 or older. This website works best with modern browsers such as the latest versions of Chrome, Firefox, Safari, and Edge. If you continue with this browser, you may see unexpected results.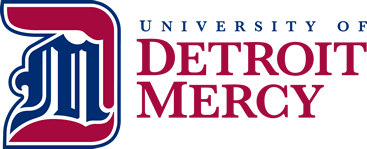 Literary Resources
This page offers links to various literary resources, ranging from awards to podcasts to other literary-focused organizations. It is by no means an exhaustive list. If you do not find what you are looking for, please contact the Librarian listed on this page.
Awards
Arab American Book Awards

"The Arab American Book Awards is a literary program created to honor books written by and about Arab Americans. The program generates greater awareness of Arab American scholarship and writing through an annual award competition and educational outreach." The Arab American National Museum 's Library and Resources Center, located in Dearborn, Michigan, issues the call for submissions.

The Booker Prize

"The leading literary award in the English speaking world, which has brought recognition, reward and readership to outstanding fiction for over 50 years. Awarded annually to the best novel of the year written in English and published in the UK or Ireland."

The International Booker Prize

"The International Booker Prize
The International Booker Prize is awarded annually for a single book, translated into English and published in the UK or Ireland. The vital work of translators is celebrated, with the prize money divided equally between the author and translator."

Lambda Literary Awards

"For over 30 years, the Lambda Literary Awards (the "Lammys") have identified and honored the best lesbian, gay, bisexual, and transgender books."

List of awards given by the American Library Association

Links to more than 75 awards lists on a range of literature.

National Book Critics Circle Awards

"The National Book Critics Circle awards are given each March and honor literature published in the United States in six categories—autobiography, biography, criticism, fiction, nonfiction, and poetry. These are the only national literary awards chosen by critics themselves."

Newbery Medal

"Awarded annually by the Association for Library Service to Children, a division of the American Library Association, to the author of the most distinguished contribution to American literature for children."

Nobel Prize for Literature

"The Nobel Prize in Literature is awarded by The Swedish Academy, Stockholm, Sweden."

The Pen/Faulkner Award for Fiction

"The PEN/Faulkner Award for Fiction is a national prize that honors the best published works of fiction by American citizens in a calendar year. "
Literary Organizations and Centers