Skip to Main Content
It looks like you're using Internet Explorer 11 or older. This website works best with modern browsers such as the latest versions of Chrome, Firefox, Safari, and Edge. If you continue with this browser, you may see unexpected results.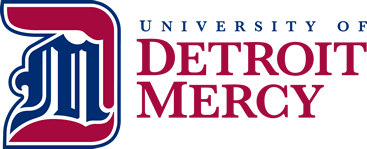 Resume Builder and Sample Letters
Create a free account in the LearningExpress database and you will have access to a resume builder, a step-by-step cover letter builder, interview tips, and sample cover letters and interview follow-up letters. There is also a job posting search engine.
Resumes, Cover Letters and Interviewing Tips
Unbeatable Résumés

by

ISBN: 9780814417638

Publication Date: 2011

Need serious help with your résumé? Using the results of a survey of more than 3,000 managers, executives, HR specialists, and other hiring authorities about what gets résumés read, Unbeatable Resumes shows readers how to build a powerful résumé, utilize keywords effectively, use gaps and job changes to their advantage, and pair their résumés with concise, dynamic cover letters. The book also reveals the truth about video résumés, job-search websites, and social networking sites like FaceBook, LinkedIn, andMySpace.

Resumes, Cover Letters, Networking, and Interviewing

by

Call Number: Reference Career Shelf HF 5383 .E424 2013

ISBN: 9781111820848

Publication Date: 2012

Maximize your degree and land the job you want with RESUMES, COVER LETTERS, NETWORKING, AND INTERVIEWING. Build the resume that best suits your career goals using today's business technologies, including electronic resume formatting. You'll also learn a simple approach to the entire employment process through coverage of the interview process, cover letters, networking, and job applications.
Looking for a Job?
Check out these websites for job postings and potential employers. Some also allow you to post your resume or apply online.
Exploring Careers
Take an interest assessment, look at career profiles, research industries, and compare career different careers at this website that is sponsored by the U.S. Department of Labor.
A comprehensive handbook including median salaries, projected growth rates, and the education and training needed for hundreds of careers.